More pictures
OZONEGENERATOR CHROME 14000 WITH 3 YEARS WARRANTY FROM EU STOCK
Gross Total Price and Shipping Fee >>

Model:

HE-154

Average Rating:

(1)

Ozonegenerator Chrome 14000

 

Ozone Generator machine with 14g/h ozone output

against viruses, bacteria, mould, odors and dust mite
Chemical free

 
Description
Main features: for approximately 225 m2
The Ozonegenerator Chrome 14000 is a device with timer, 2 big Ozone sheets and 14 g/h Ozone output. Its recommended to use in bigger room, for example deodorization after renovation, house painting and after fire- or water damages. It can also be used for deodorization and disinfection of vehicles' cabins and AC systems. It is also useful to fight against viruses, bacteria, fungi and other pathogens.
The healthy and fresh air is important for everyone. Thanks to the Ozone technology, the complete removal of odors is possible. It leaves only pleasant, fresh smell after itself, like a nice spring rain.
Choose this Ozone Generator if…
At home: 
You have bigger than average rooms (above 50 m2) and you had problems with mould in the past.
You want to disinfect surfaces that are hard to reach.
---
... At your working place
Medical offices, waiting rooms.
Offices, meeting rooms.
Changing rooms, showers or any sport facilities.
---
... and                 
Warehouses, factories, pens
Disinfection of agricultural vehicles
Don't forget, Ozone is much more effective than chlorine. Furthermore, it can reach any surface, so you can keep the whole target area completely clean. With regular use, its price will quickly pay off and you save not only money, but time as well.
Why is it better to purchase directly from the importer? 
- Almost 10 years of experience on the field of ozone generators
- Professional customer service: we can give you comprehensive information about how and where to use the device
- Complete stock of devices, accessories and parts
- Fast guarantee service, directly in our dealership


In case you have any doubts, try our products with a 30 days money-back guarantee!
Recommended use:  
Get rid of the odor sources (contamination, trash, etc.) !

Take out every living being from the target area, because the inhalation of Ozone is harmful!

Seal the target area!

Place the Ozone Generator near the strongest odor source. Make sure that nothing is blocking the device and the air can flow freely through it!

Set the timer of the Ozone Generator and leave the target area!

After finishing the treatment, wait at least 30 minutes, while the Ozone molecules are neutralized.

Air the target area out!
We really can't convince you, can we? Do you need more information about the OZONEGENERATOR?
Why would you miss the advantages of Ozone Technology?
 Apply to become a distributor and expand your product range with devices that mean quick and effective solutions for problems on multiple fields!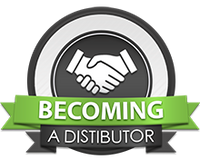 Parameters
| | |
| --- | --- |
| Ozone sheer size | 2 db, 90x110 mm |
| Power consumption | AC 220-240 V/50-60 Hz |
| Power consumption | 180 W |
| Air passing through | Max. 2,8 m3/perc |
| Active ozone output | 7 g or 14 g/hour |
| Noise level | 45 dB |
| Size | 166x225x278 mm |
| Weight | 3,75 kg |
| Guarantee | 3 years |
Reviews

1 rating





N. Andrea
|

05/03/2020
Az Aprajafalva Családi Bölcsőde Hálózatunk által immáron 3 intézményt üzemeltetünk. Mint minden közösségben, sajnos nálunk is visszatérő problémát jelentett, ha egy gyermek lebetegszik influenza, vagy más kórokozó miatt, akkor a fertőzés pillanatokon belül végig vonul a csoporton. A sok kézmosás, takarítás, fertőtlenítés mellett is elkerülhetetlen volt ez a probléma. Erre kerestünk valami jó megoldást.

Egy légtisztítóra gondoltunk, ami folyamatosan tisztítja a levegőt. Így találtunk rá az OZONEGENERATOR termékcsaládra, ami még többet nyújt számunkra, mint amire eredetileg számítottunk. Az év legelejétől az OZONEGENERATOR HOME 360 készülék légtisztító funkciója folyamatosan be van kapcsolva. Ami különleges, hogy a benne lévő UV fény folyamatos fertőtlenítést biztosít. Sőt, ami a leghasznosabb számunkra az ózonizáló funkciója, amit esténként kapcsolunk be.

Olvastuk, hogy az ózon fertőtleníti a felületeket és a levegőt is. Mivel a gyermekek játéka, az asztalok, szőnyeg higiéniája kiemelten fontos, ezért jó ötletnek tartottuk nagyobb dózisban is bevetni az ózonos fertőtlenítést. Az OZONEGENERATOR Chrome 14000 készülék olyan erős ózongenerátor készülék, amely pont alkalmas a bölcsődék szobáinak kezelésére. Este bekapcsoljuk, reggelre pedig fertőtlenített szoba várja a gyerekeket.

Nagy örömünkre az ózonos kezelés hatása már érezhető. Csökkent a mértéke a megbetegedéseknek, amit a kevesebb hiányzás igazol vissza egyértelműen. Érezhetően kevesebb volt a megbetegedés. Amikor beérkezik egy fertőzés, egy újabb vírus vagy baktérium, akkor nem betegít le tömegeket. Jól döntöttünk, amikor megvettük a készülékeket, megkönnyíti a mindennapjainkat, így továbbra is alkalmazni fogjuk a technológiát.

N. Andrea
Aprajafalva Családi Bölcsőde Hálózat