Free ozone generators protect the health of children in Algyő
A truly noble goal was achieved in protecting the health of children in Algyő, as Róbert Kiss, municipal representative, gifted OZONEGENERATOR devices to two institutions.
The Council Member explained, that upon hearing about the purchase of 50 ozone generators by the National Ambulance Service, he thought that this technology would also be helpful to fight the coronavirus threat in the kindergarten and nursery of Algyő. Without any hesitation, he gifted ozone generators to the United Social Institution Bóbita Nursery of Algyő and to the Szivárvány Kindergarten of Algyő.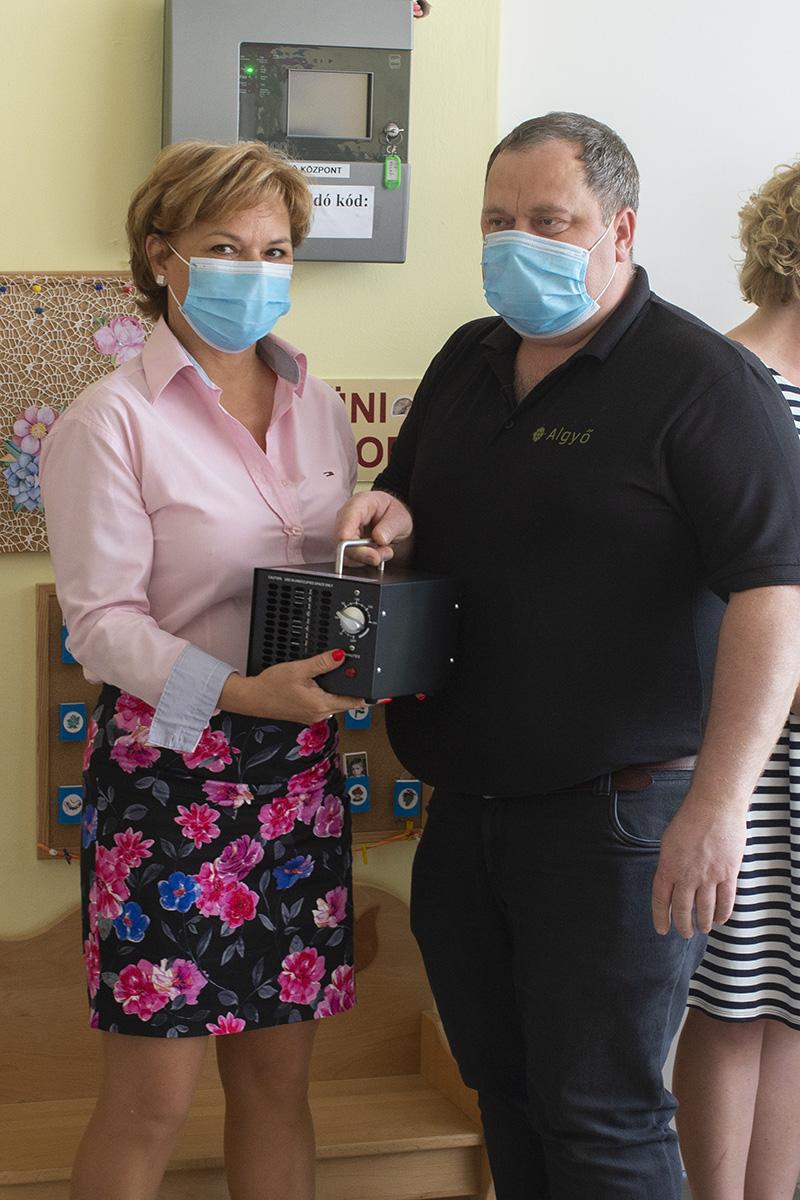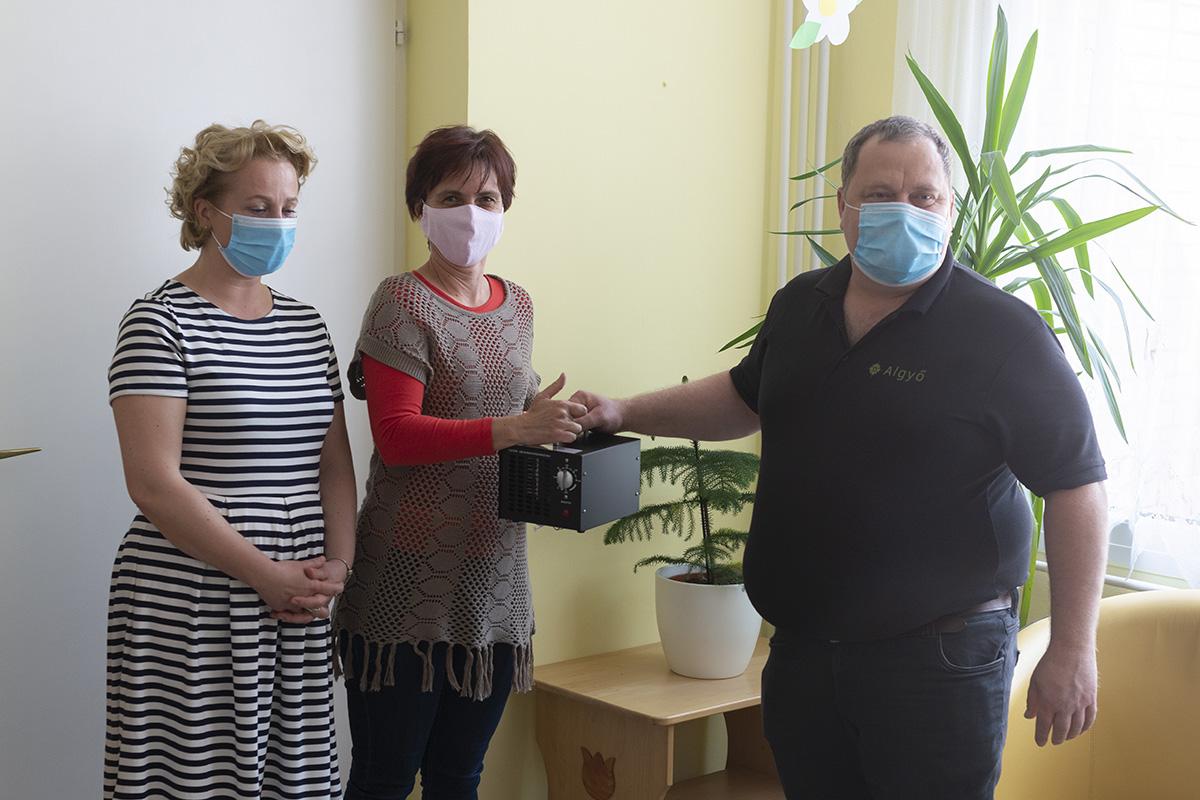 Katalin Jankovicsné Veres, the head of the United Social Institution of Algyő; Kornélia Gyömbér, the professional manager of the Bóbita Nursery; and Lászlóné Ozsváth, the head of Szivárvány Kindergarten of Algyő all expressed the gratitude of their own and their colleagues. They all know that these Ozone-based disinfectant devices will make their fight against the coronavirus easier, as their cleaning process can now be supplemented with a truly thorough disinfection method. At the ceremonial handover - in the presence of Áron Molnár, the mayor – they all learned about the benefits of Ozone disinfection. 
Gabriella Süli, the representative of the OZONEGENERATOR team, presented the device's principal of operation in details. Thanks to its gas state, the Ozone can fill up the whole target area, it reaches every surface and it can penetrate the fabric of textiles, therefore the staff never has to worry about uncleaned surfaces anymore. As it was explained during the presentation, the Ozone treatment is a completely chemical-free process, because the device creates Ozone from the air and these molecules transform back into Oxygen at the end of the treatment. Ozone's disinfection power is not limited to the air only; it cleans everything it gets in contact with, like walls, tables, chairs, beds, pillows, toys, door handles. Before closing, they start the treatment and by morning, the Ozone neutralizes the viruses and the bacteria in the rooms and in the community spaces.
In the current epidemic situation, this help can prove invaluable. The institutions already did their best to keep a hygienic environment, but the pathogens can spread extremely fast in the community. As the restrictions caused by the coronavirus were eased, the nurseries and kindergartens may accept children again and they have to pay special attention to hygiene, now more than ever. The health of children and their families must be protected and the risk of spreading the virus must be minimalized. The OZONEGENERATOR device will help them in these crucial tasks.
Showing 1 to 4 of 4 (1 Pages)